---
Insurance. Only Easier.
CLICK HERE to request a quote. Simple, quick, and we will get back to you asap.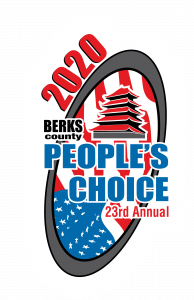 October 13, 2020
Sinkholes in Sinking Spring. The heavy rains have opened several sinkholes in the Broadcasting Road area. I ran past the biggest one today. I asked the
[…]
About MGS Insurance
MGS Insurance Agency was founded in 1979. We provide asset protection for quality-oriented families & businesses. We strive for professional excellence, which includes working to discover client needs and proposing knowledgeable solutions. We believe professional education, for all our staff, is essential to accomplish these goals. We act with integrity for both Client and Company.
---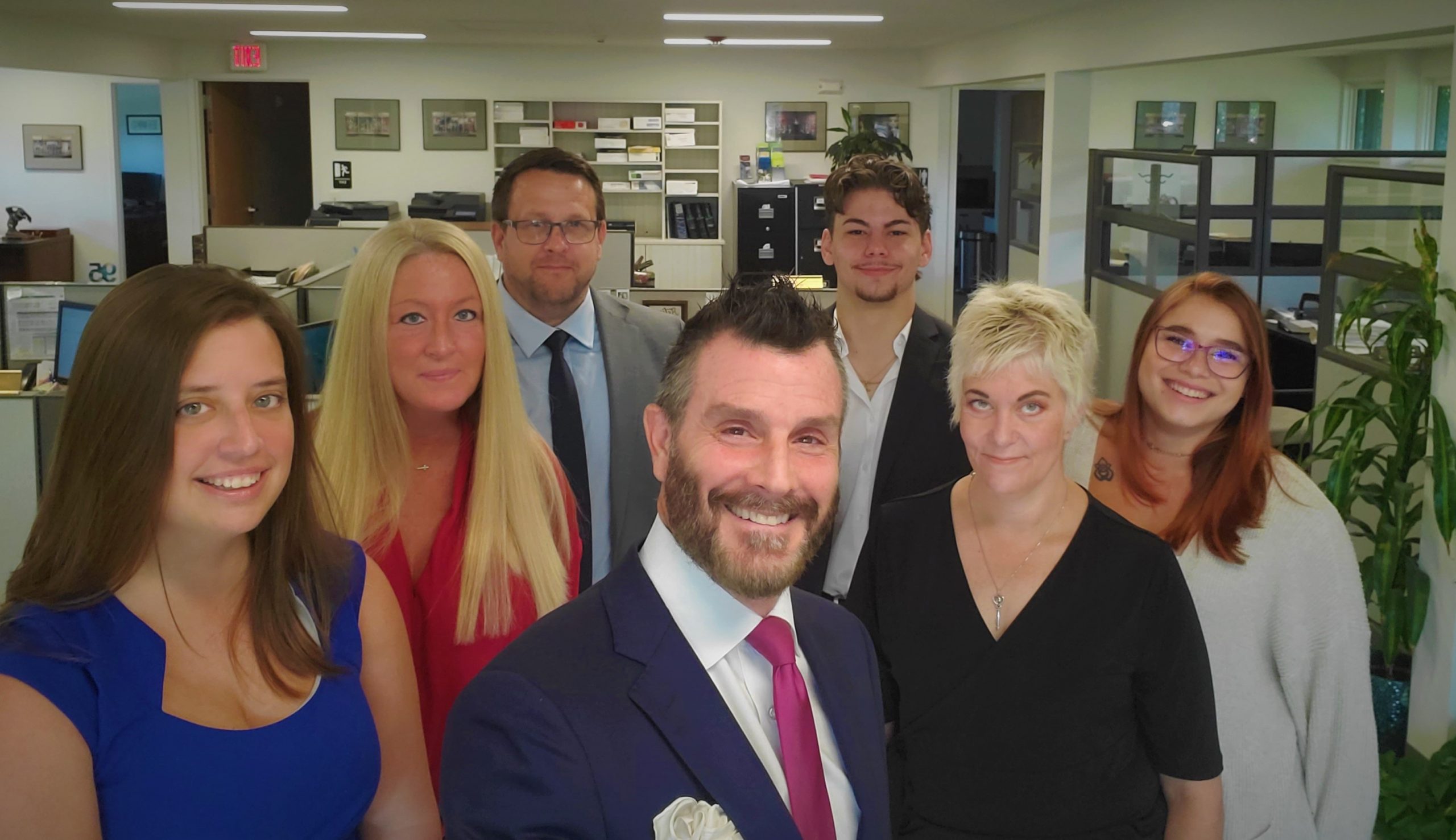 ---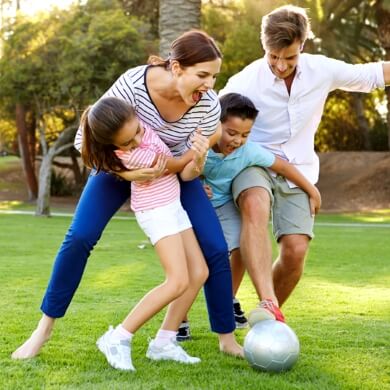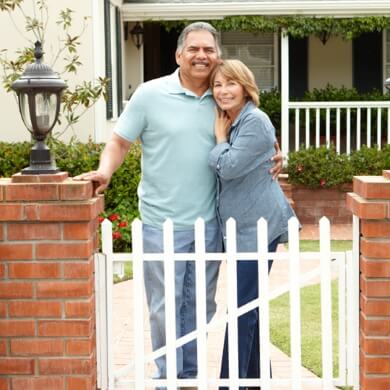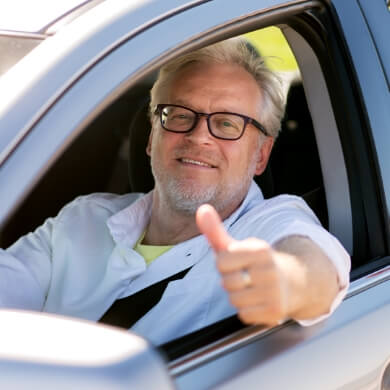 What Our Customers Say About Us...
It's your prompt and friendly service. And when there is an issue your staff gets us thru it or works out another solution.

Good insurance premiums, great service, quick, and very friendly staff!

We are regularly updated on the status of our polices, we have home and auto, and options for improving or even lowering costs are always presented. It\'s also great to have someone pick up the phone when I call with questions.

Great explanation of the policy and its rules.\n- Easy and quick process of claims.

My agent is very friendly, polite and she isn't a pushy agent like some company agents. Just keep doing what you are doing.

You all are always available when we need something and very attentive to our needs. I love the handwritten comments/ideas on our annual renewal notifications! Keep up the great work!

Mike and MGS Insurance has been wonderful to do business with. Recently we had an incident with our plant and offices. MGS was immediately respondent and continues to help us through the process to rebuild and keep operations flowing without any issues in productivity. Highly recommend MGS Insurance.

Personalized service and a wealth of experience which is very important to me.

Any claims which are few, are handled quickly and efficiently!

Great service. Very responsive. Friendly representatives. Great at following up through the claim process. Would definitely recommend!

Great service with a personal aspect (bday card). Reminders to evaluate coverage.

Pat was wonderful with answering all my questions and switching cars on our policy. She makes it easy to understand the differences between premiums by writing on the quote forms to let me know what changed. Pat has also been extremely easy to get a hold of and I never had to wait long for a policy change and new ID cards. She has done an amazing job all around. Pleasure to work with!! Thank you for making it easy!

We have been working with MGS for nearly 40 years. In today's business world that longevity is very unique. We continue because we have always gotten support and service from you and Erie. Your annual policy reviews are also very helpful.

Pat and Lori were very helpful to me whenever I needed to know anything about the policies.

Lori our agent is absolutely the best insurance agent we have ever had. Lori is very professional and is always available to answer an questions we have. She helped us set up our policy to our needs.

Personal touch. I always speak with a real person. They can always answer my questions. I am asked from time to time if my coverage is correct.

Anytime I have had a question or need it has been handled quickly and professionally. I feel that MGS gives me the best coverage for the best price.

Annamarie always is right there to solve and assist. If she cant help Mike is.

We became customers of MGS Agency in 1982 when our oldest son turned 16 and needed car insurance. Our cars and home have been insured with them ever since. Over the years we have had some major claims and they were all handled promptly and courteously. Mike and his staff are always looking for ways to give us the best service possible. Each year we receive a summary of our coverages and recommendations for additions to our policy that may be beneficial, We have recommended MGS to many friends over the years. It is great to work with Mike and his staff. We really appreciate their exceptional customer service!

Your agent, Pat Fisher, has been very helpful and knowledgeable. I am very pleased with MGS insurance agency.

We are a second generation MGS family.  My father was an insurance agent for a few years before returning to Engineering I'm the 80's. When he had to choose an agent he chose MGS.  We've had boats, planes, homes, apartments, cars, businesses, bonds, life insurance policies all written through MGS.  Now the kids are MGS clients (I guess making us third generation family). Number one: they always answer the phone! That says it all ... answer ... act .. get it done; while always having our interests first!

My questions are taken care of when I call no need to wait and the people are knowledgeable and very friendly.

Eli Mendez was extremely helpful and professional. He addresses all of my questions and concerns immediately and made me comfortable that I was receiving the best coverage for my needs.

You took the time to educate us about the insurance industry.

For over thirty years I have received exceptional service from some of the most knowledgeable and courteous people that I have ever encountered . They have assisted me through every step of my journey. They feel like family to me.

Mike is always there to take care of us when we need him. We wouldn't go anywhere else.

Always available to answer my questions. Very friendly staff both on phone & when I visit the office. Very satisfied with the coverage & the rates for all four of my policies with MGS.

We have not had a lot of contact over the years but just enough to know you were/are there when I need you, and I have always felt very comfortable with Erie in the background.

Always there with the answers...always on top of and willing to share changes within the industry ...thank you.

Always very helpful. When I have a question I usually call Ann Marie and she is right on the spot, a real asset to MGS.

I have been insured by MGS since I was 16. Through the years, MGS has helped me navigate all kinds of situations... from car accidents to hail storms. The staff is always available to listen and help find solutions.

MGS consistently evaluates our coverage and offers recommendations on an annual basis. We always feel we have someone watching out for our best interests.

Without being specific, whenever we have had issues or just questions .... you do your job and you and your staff do it well.

My wife and I have been customers of MGS and Dave Bustard since 1990 or1991. Dave and I met at a Le tip breakfast, hit \\it off very well personally, started talking business opportunities and the rest is history! Dave and the team have ALWAYS provided prompt, courteous, and satisfying service to us both on a regular basis and on an emergency basis. If you want comprehensive intelligent insurance representation MGS and Dave Bustard are the place to go.

This is the best Insurance company anyone could ask for. The staff has always answered my questions and helped me to get the best for my policy.

Staff are friendly and helpful. Was very appreciative when I was informed about college student discounts.

Erie is a great company but MGS makes it so much better. Friendly and professional staff that are very informative. I love the birthday card too.

We have been with MGS Insurance since forever. They handle all aspects of our insurance needs. The Great Team is ready to answer any questions and service any claims with courtesy and efficiency.

Always there when you are needed. A part of our community.

Amazing Customer Service! Great Feedback and suggestions.

By adding Erie home insurance to my automobile insurance from Erie, I was able to save over $600 in premiums. The other company was not on my side.",

Everyone is so pleasant and my claim was handled with ease, and of course Erie Insurance is the best priced insurance of all.

Quick response and priced right\nWorks with clients for best coverage per client.

Whenever we call, the answers are either immediately or in a prompt manner. Filing claims only takes a few minutes and they are handled immediately. This is why we have been satisfied customers for a long, long time. We also have recommended this agency to friends and family.

Quick service when my windshield broke and also when I messed up my fender.

The staff I deal with at mgs is always friendly open minded and helpful. Mgs is not high pressure yet the staff knows people and is extremely knowledgeable in the line of insurance

In recently helping Julie's mother purchase a newer car, you made it very simple to put her mind at ease while assisting her in making a change to Erie from her previous provider. This is saving her money as well as giving her great confidence in knowing she is being well taken care of!

Your staff is very friendly! When a rock hit my sunroof this summer and a called your office Pat was very helpful and made the claim very smooth. So much nicer than my experience with my old insurance company!

Absolutely the best. Always respond immediately in the best way. Lowest cost, best results. After the big hailstorm, we restored our home at very little cost to us.

We recently switched agencies and your agent helped us through the process and gave us many options to consider before we made the switch. She was in touch any time we had questions. We were able to have better coverage that meets our current needs for the same or a little less than we paid before.

It has always been a pleasure doing business with MGS Insurance. The personnel is knowledgeable and for the most, I have worked with Pat on policy issues and pricing. We go back many years for all of our business matters and our personal issues and she has always been extremely helpful. We have reached the ages where is it more and more difficult to make both ends meet, so we appreciate your cooperation in making our coverage\'s more affordable. To be honest, we have never gone out price comparing, so please keep us totally informed.

MGS Insurance is a great professional organization. I have been a customer with MGS for my insurance needs for over 30 years. The organization and people at MGS are great to\ndeal with and always responsive. I would highly recommend MGS Insurance Agency.

Whenever we had a claim, it was handled quickly and professionally. Ann Marie is my contact at MGS and she is the best at finding solutions, vehicle insurance updates.

We've been with MGS and Erie for about 50 years. Over that time we\'ve had a few mishaps. Their responses have been more timely than you would expect and everything was always explained clearly and reimbursements were promptly dispersed. Couldn't be happier with them.

We love Anna Marie. She answers all our insurance questions honestly and promptly.. She also sends us annual reviews of our current insurance policies with recommended updates. Also, if we need insurance cards or proof of insurance, she sends them right to us.

I suspect that many, if not most, of the customers of MGS have happily experienced the friendliness, efficiency, knowledge and experience of their MGS agent. My agent has always been Dave Bustard - from my beginnings with the firm. But I would like to share one special experience that crystallizes (for me) the importance of selecting the right insurance agency. In May 2014, a hail storm significantly damaged my house roof. As a result, Erie made the decision to have my roof replaced - all at its cost. I was grateful. However, the contractor that I selected was not as scrupulous as I had thought. I learned that the contractor was obtaining estimates (that is, unusually high estimates) from subcontractors and then billing Erie for those high prices. However, I also learned that the same contractor was then using other subcontractors to actually do the work on my house - and that provided much lower estimates to the contractor itself. This enabled the contractor to "milk" Erie for a high amount, then pay its subcontractor a lower amount, and pocket the difference. This is what I consider "insurance fraud." I reported it to my agent, Dave Bustard. With his connections throughout the Erie headquarters, he was able to arrange for me to speak with the fraud department. As a result, the contractor was identified as having used the same tactic to many other Erie Policyholders. Without Dave's determination and follow-through, this contractor would have continued to annoy other policyholders who may not have had the same type of coverage that I did. I applaud Dave Bustard and the entire staff for their professionalism and consistency. Best wishes to all of you at the MGS Agency.

've used MGS Insurance since 2005 and I would recommend them to everyone. They have always been very responsive to my requests and I've never been worried about them being able to take care of my needs.

Great service, prompt replies, fair prices, friendly staff

Dave and the rest of the organizations know what true client service is and they continuously provide it to us. The team is highly responsive and provides great recommendations and professional services. We have been satisfied clients for in excess of 25 years.

You always make us feel like we matter. You give us quick service, and we are always satisfied with the results.

I like the summary you send along with the information about my bill. It helps me decide whether I want to change anything for the next year.

My wife and I could not be more pleased with everyone we have ever dealt with. Very personable, professional, and always helpful! Thank you all.

Mike and his team are always there for us in any situation. They respond quickly and will help in every aspect to get what we need. MGS puts your needs first.

If I call with a question you guys are always there to answer it.

Honest, ethical, reliable, and punctual. I trust them with my personal and business insurance needs.

MGS was very helpful in getting the correct insurance that I needed on my relocation move. I also appreciate notifications in advance of premium increases. It gives me time to adjust my finances accordingly. Quodos to their wonderful customer service.

Excellent customer support. MGS is providing caring, personal service that is time tested and true. Unbeatable value.

You guys are always very professional, very eager to help and very prompt!

We have known Dave a long time and appreciate his knowledge, attention to details and the friendly and expedient way he gets things done for us.

Lori has been our immediate contact person and she has always been pleasant and willing to do whatever we asked of her. We had this insurance for over 10 years and have been very happy. Never any problems. Then we had a claim and worked with Mr. Cory Wilson who has also been wonderful. Always kept us informed of what was going on with our claim. He called us, he emailed me when there was an update and he also was helpful and pleasant to speak with. Thank you.

MGS team is wonderful to work with; very pleasant, knowledgeable and provides quick-turnaround in answering questions and assisting with claims.

They are all always ready to answer all my questions an concerns. Pat has always been a super help. And Stephanie is very patient with me.

Every time we have had an insurance issue, whether it was car or home, Anna Marie, our agent, was extremely helpful, knowledgeable and prompt in settling our claim! That is why we have been MGS customers for more than 30 years.",

Everything is handled with a top priority and professionalism no matter how large or small it may be. Top notch firm.

Staff are always friendly and helpful. They also have a lot of knowledge concerning insurance and if they don\'t know something, they find out. I deal with AnnaMarie and she is fantastic!

Everything was done great and properly. Very respectful and will recommend to all.

I have been working with MGS for over 20 years. Anytime I call your staff responds quickly. Everyone is always so friendly and efficient. I feel confident that I am receiving all the coverage I need and nothing I do not. Thank all of you.

The people at MGS have always been professional, friendly and extremely helpful. They always made me feel as though my needs were just as important to them as they were to me. I am very grateful for this long and cherished relationship.

We have had our insurance with MGS for many years. Mike and his staff are always responsive to our needs and offer suggestions for improved coverage. There have been a few occasions where we had to make rather large claims. These were always handled promptly and to our satisfaction.   We are happy with the customer service they have provided over the years.

Always responsive when we call. Anna Marie handles our account and she is excellent. Prices from Erie do seem reasonable also.

over the last 25 or 30 years, you have done your job to perfection. you have taken care of every issue or concern that we have had. My compliments to all of your staff. the knowledge, courtesies, and professionalism of your staff are second to none. You have stood by my wife and myself. We stay with you great people. Thanks again!

Whenever we call with a question or a problem you respond so quickly and professionally.

I have always received excellent service from your firm. I have had a couple of different agents over the years, but all have taken great care of our needs. I have actually referred customers to MGS over the years.

Your services are very prompt and fair.

Any time we have had issues MGS is very helpful! Been with MGS for more than 30 years!

You and your staff are true professionals. Of the claims we have made, the service and ease of the transaction has been top notch.

Your insurance premiums are good and you make it easy to make changes at any time and I love that the payments are taken directly out of my checking account every month.

Always are able and willing to take care of my questions.

My agency is prompt to respond to any questions or concerns I have regarding my coverage.

Always fast attention and you do everything all I have to do is one phone call.

We were very pleased with the way that you and Erie handled Jim's accident last year. Nice to know you are there for us.

Personal service! This company knows who you are. I have been with MGS since I started driving. It's the kind of place your whole family uses. My parents added me to their policy, when I was old enough I continued my own policy there then you add someone to your family through marriage and you recommend them to the company. They truly know you, your family and things that are going on. Years back when I had my children, I got cards from AnnaMarie and Michael that congratulated us! They pay attention! I highly recommend them! Anna Marie and Michael are the people I've interacted with. You never feel like you are bothering them and they always respond promptly when unavailable.

Have dealt with MGS for over 20 years. Always a pleasure. Always have the customer first.\nPeople who handle my policies are great!!

First time I went to MGS in 2005,I saved $500.00 on my car insurance. Now I got my homeowners insurance through MGS and I saved another 400. I bought a new car in 2017 and I am hoping to save more since I did not have a car accident since 1997 Thank you MGS⚘"

The MGS team is bar none. They are friendly and there for the customer every step of the way. Thanks for all y'all do for my family been a loyal customer since 1992.

Everyone at MGS, which I have been using for well over 20 years, is super friendly, and they always provide excellent service. Even though I moved away from the Reading area, I still use them because they are just a phone call away, willing to help whenever we need anything! I wouldn't use anyone else!

You answer the phone, follow up, and get it done whatever we need. Rare thing ... great, personal service!

MJ worked hard for us when we filed a claim and had issues with Erie insurance.

We recently were the victims of a minor auto accident after which the guilty party made every effort to prevent its insurance carrier from paying its liability. The staff of MGS worked with us until the issue was resolved to our satisfaction. This is what we have always experienced with MGS.

When we have a question or problem, we get a quick response.

I've been with MGS Insurance for longer than I can remember, I think since the beginning. They have always been great. They have given me great coverage for my home and cars, and always at a fair price

We have Erie for more than decade and will always be loyal customer. Service is great and always there to help.

MGS Insurance always take care of my problems in a very efficient manner.

Very responsive to our home and auto insurance needs.

Anna Marie is amazing to work with!

I've been working with Annamarie for about 15 years or so and always get the best service from her. Whenever we have had an insurance issue Erie has responded in a positive way without hassle. Whenever I am asked about insurance needs I always recommend both Erie and your office!